Beautiful peopleeeeeeeeeeeeeeeee! Icon 40 is upon us!.
Here be my schedule:
FRIDAY
NADA! High fives me in the halls. I'll be around.
SATURDAY
10 – Noon – Author Meet and Greet – Exhibit C
Dearest of pals! New friends! I will be hanging around Exhibit C for not thirty minutes. Not an hour. But TWO WHOLE HOURS! I hear that last year Jim C. Hines fenced someone. I wonder what wickedness we can accrue upcoming.
3 – 3:50 p.m. – The Trials of Writing a Strong (Good) Female Protagonist – Room 319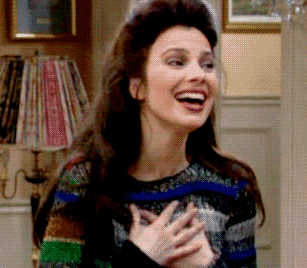 What an oddly named panel. Trials, eh? But I am looking forward to it. I'm also moderating.
Wanna know a bonus? I am gonna tell you a bonus. ANN LECKIE IS ON THE PANEL. (She of Ancillary Justice [AHHHHHHHHHHHHHHHHHHHHHHHHHHHHHHHHHHHHHHH])
::swoon::
8 – 8:50 p.m. – Getting Over Writer's Block – Room 310
Hey. We all get stuck. Let's talk about digging outta the effin' not-doing-shit-ditch.
10 – 10:50 p.m. – On-the-Spot Storytelling Adventure – Taft B
My first round robin storytelling panel. I am TERRIFIED! Also, completely game to talk about lemurs in space or whatever other weird shit pops into my brain…because inevitably only weird shit will pop into my brain because I will be nervous becauseeeeeeeeeeeeeeee JOE HALDEMAN AND HIS LOVELY WIFE GAY host this thing.
This is me trying to scoop stories out of the air:
SUNDAY
11 – 11:50 a.m. – Self-Publishing 101 – Room 315
You wrote A Thing. You want to publish The Thing yourself. Come on down for a discussion about the starting steps.
12 – 12:50 – MY READING! – Room 316
This will be my last reading from There Is No Lovely End for the foreseable EVER! I am writing new stuff and it will soon be plastered everywhere. Come on down for a last hip hip HUZZAH for a fabulous October novel.